Be Known By What
You're For!
Our mission is simple:
We are For You, For Jesus, and For A Better Life
A big piece of our mission is all about being #ForYou. Too many times the church is know by what they are against, but we want to be known by what we are for.
Upcoming #ForYou Opportunities...
When: Trunk or Treat 2021 is happening on Wednesday, October 27!

What: This event draws over 3,000 people from our community every year, who come out to enjoy an evening of free, family-friendly fun! You can get involved by hosting a trunk, donating candy, and serving on our event team (parking, setup, serving food, etc). By volunteering at Trunk or Treat, you get to give back to one of the areas most popular events of the season.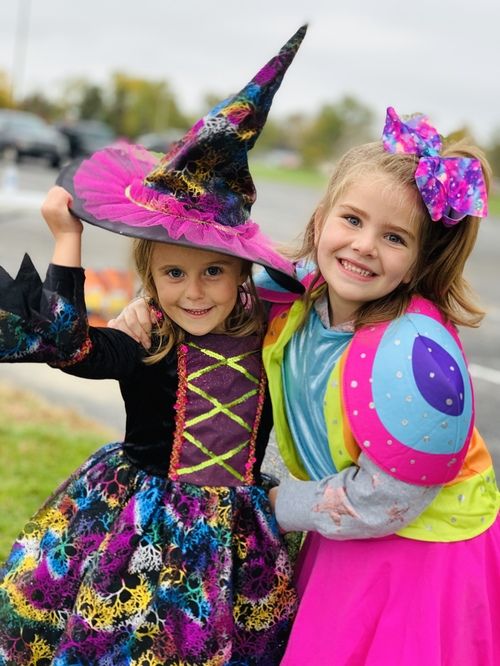 When: Launching October 13 (Sylvania) & October 14 (Dundee) at 7pm.

What: Our Sylvania and Dundee Microchurch locations are officially relaunching/launching this fall! Crossroads Sylvania will begin meeting Wednesday, Oct. 13 and Crossroads Dundee will launch on Thursday, Oct. 14.

You can get involved by volunteering on one of these locations teams. We need help with setup/tear down, tech, administrative needs, and more!
When: The 2021 Fall Food Drop is happening on November 20 from 10am-12pm!

What: Get involved by donating food (collection begins October 24) or by serving at the event. You can also help us with setup the evening before.

Items Collected: canned fruit and vegetables, boxed sides like macaroni and cheese and stuffing, gravy, cereal, and other non-perishable items. No glass please.

Monetary donations to purchase turkeys are also welcome.
When: November-December

What: Help us organize this years Angel Tree. New Updates to this years tree. If you've never heard of the Angel Tree before, it is one of Crossroads holiday missions projects, where we provide an opportunity for you to help kids and adults in need. We will be serving families locally in NW Ohio and SE Michigan, as well as partnering with The Pregnancy Center, supplying them with many needs for new moms.
Crossroads supports many mission partners: locally, regionally, and internationally. Some of these organizations operate 100% outside of Crossroads, while others are in-house teams made up of Crossroads members and volunteers.

You can learn more about all of these teams and find out how you can get involved by clicking the button below.