You were designed to live in community.
That's why we like to say, "life is better together!"
Group Life is one of the best ways to truly engage at Crossroads. It's where hundreds of people find support, friendship, and take steps in their faith. Groups meet on a semester basis, and there are multiple times a year to join a group.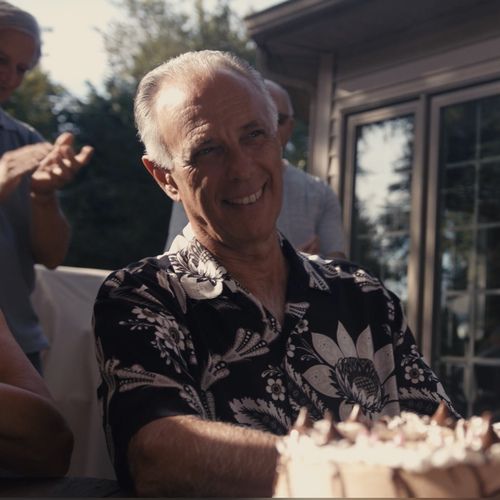 We can't wait to meet you!
The fall semester is finally here - check out our small group offerings below. Remember to click "request more info" on the group your interested in, and be sure to select it from the drop-down menu on the form.
After browsing the groups, use the form at the bottom of this page to sign up.
The fall semester begins the first week of October.
• Terry Borton & Wanda Winslow
We are the ladies that do the bulletins (if and when they start up again). We bring a lunch and follow that with our Study. Some of us like to stay after to play cards for fun. We'll being reading the study, "Lies Women Believe."
• Kara Thoms & Jackie Freshour
Come join us for a girls night in to study the Bible and make great friendships along the way!
We are going to be mixing things up a little this semester to shake off some of the COVID cabin fever! Some nights we will meet at Crossroads for discussion, and some nights we will meet at a local park and do a walk-n-talk. Tentative schedule and study details to be shared 2 weeks before group begins.
• April Luke & Kendra Baroudi
Come be inspired and encouraged using the word of God to train for a 5K run. Work with the Lord as you aim for better Health and So much more! We'll be doing a runner's devotional.
• Office Coffee House Lambertville
We are changing locations to allow better social distancing this fall, but the premise of our group remains the same: bringing together ladies from all stages of life for bible study, discussion, and fellowship. Tentative schedule and study details to be shared 2 weeks prior to start of the semester.
• Ashley McKenzie & Kendra Baroudi
• Office Coffee House Lambertville
Women encouraging women over coffee! We will be reading, "Rhythms Of Renewal by Rebekah Lyons, "
a perfect study in challenging times.
• Maria Gagnon & Jennifer French
• Meets in-person & online
Join us as we study Jennie Allen's study titled Restless. We will watch the video on our own and meet at a park and walk, in a backyard at a bonfire, or on zoom to discuss. We will offer zoom even if meeting in person if you are more comfortable with that.
• Ann Malak & Tammy Ferguson
We will meet over coffee virtually! Come as you are PJ's/ no make up/ no problem! We are going to go through a book called Journey to the Inner Chamber. We will have fun and also discern how we can serve one another in a better way.
• Mike Dierks & Keith Soster
We are a group of family guys who enjoy sharing with each other while learning more about God. We will be studying, ""Kingdom Man" by Tony Evans.
Guys getting together as friends to learn about God, the Bible, and being a better discipline of Christ.
Our early morning meeting sets the tone for the day and reminds us that we are in this together. We're men of all ages and backgrounds sharing our mutual challenges, spiritual wins and losses, and growing in God's word through video studies, discussion, and prayer. Men aren't designed to do life on our own, come join us!
• Steve Justinger & Kevin Fox
We are a group of men that share, care and pray for one another while diving into the word of God. Come feed your body with coffee and breakfast sweats while feeding your soul with the word of God. We are excited about our up coming study that is geared to revolutionize the way we think about God, others and ourselves. Studying "The Real God" by Chip Ingram.
• Crossroads Upper Deck Room
A great group of guys who enjoy making new friends and caring for each other. If you like laughing and want to take your next step in your spiritual journey, then this is the group for you. We will being doing the study "Weird" by Craig Groeschel.
We're group of laid back guys who enjoy breakfast, coffee and community weekly.
Come join us for snacks, fellowship, and bible study. We will. be studying Spiritual Simplicity with Chip Ingram.
Wind down for the day with your and catch up with friends. Singles and couples are welcome! Just because we can't meet in person, doesn't mean we can't have fun! Bring your snacks to the computer and meet digitally with us! Study TBD.
• Zach & Karen Vander Vlucht
We will be hosting a shortened group this semester, joining together to strengthen our relationship with Jesus, while enjoying each other's company. This will be a relaxed group, w/ flexible options of meeting indoors or outdoors (weather permitting), depending on the groups level of comfort. No childcare available, but if you have kids you are welcome to bring them. We are studying "What Are You Afraid Of? Facing down your fears with faith" by David Jeremiah
• Luke Home (Ottawa Lake)
We will be meeting 3 times for one adult bonfire, one adult & kids bonfire, and one bonfire and outdoor movie night. We will also be doing the study "Forgotten God" by Francis Chan.
• GriefShare with Carol Lutman &
Grant Garvin
GriefShare seminars and support groups are led by people who understand what you are going through and want to help. You'll gain access to valuable GriefShare resources to help you recover from your loss and look forward to rebuilding your life. You don't have to go through the grieving process alone.
GRADE 6
• Kendra Baroudi & Ashley McKenzie
6th grade small group, lead by Velocity adult leaders. Meets every-other week (Velocity happens on weeks in-between)
GRADE 7
• Dave & Liz Haverstick, Tyler Shroyer, and Allie Cousino
7th grade small group, lead by Velocity adult leaders. Meets every-other week (Velocity happens on weeks in-between)
GRADE 8
• Katie Pete, Cory Butler, and Robbie Czajkowski
8th grade small group, lead by Velocity adult leaders. Meets every-other week (Velocity happens on weeks in-between)
GRADE 8
• Amy Cook, Cayla Champion, Josh Walter, and Sam Comstock
8th grade small group, lead by Velocity adult leaders. Meets every-other week (Velocity happens on weeks in-between)
GRADES 9 & 10
9th & 10th grade small group, lead by Velocity adult leaders. Meets every-other week (Velocity happens on weeks in-between)
GRADE 8
• Allie Pete, Lisa Ordus, Rosie Gajewski
11th. & 12th grade small group, lead by Velocity adult leaders. Meets every-other week (Velocity happens on weeks in-between)